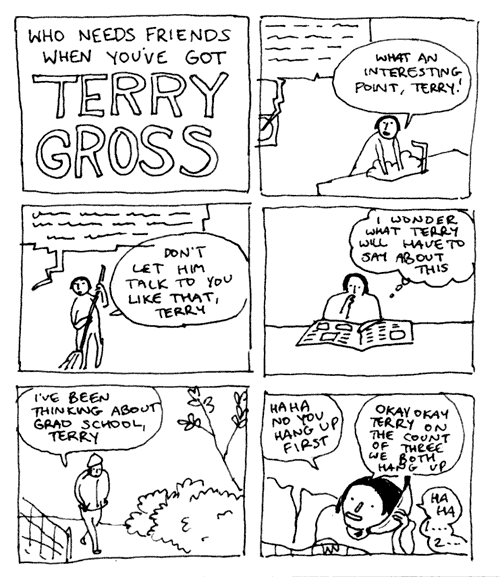 I went to my first CrossFit class this morning! Since it's too dark for me to be biking into work now, and I don't want to run more than twice a week (occasional ankle and knee pain persists), I was looking for something to get me energized this winter. CrossFit looked pretty bad ass, and doing my first dead lifts today (
this
is basically me) felt pretty hardcore! I'm excited about going back, and about gaining strength (and the ability to do handstand push ups!)
Image: haha, love it - "Don't let him talk to you like that, Terry!"
source
.
From the NY Review of Books,
Day of the 40,000 Dead
: "Alma Guillermoprieto on Mexico's new grassroots movements against violence the state has been powerless to stop"
GoogleReader is the #1 way that I read my news and find things to post about here. I absolutely HATE their new design - it's hard to read, there is so much wasted white space, and it's making me miserable (dramatic but true). If you hate it too, please
give Google some feedback
, it would at least be great to have the option to switch to the old view.