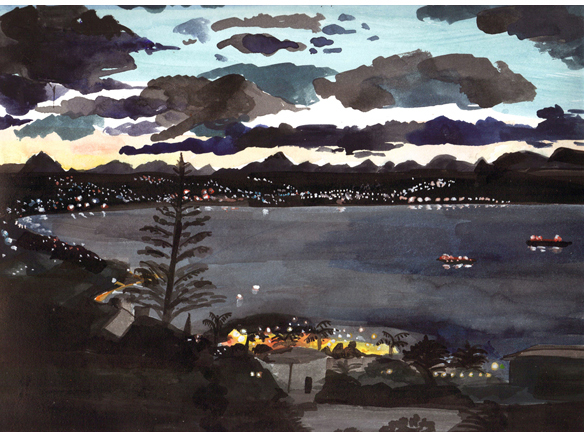 Anne Lamott On Coming Back After Tragedy
. "I realized I wasn't hungry for what I wasn't getting and achieving, I was hungry for what I wasn't giving, for the inability to just be, just be, instead of to do, or impress." Can't wait to read her new book.
Image: art work of
kirsten sims
.
This weekend I read
Let's Take the Long Way Home: A Memoir of Friendship
by Gail Caldwell. My God, I loved this book. I loved it as a woman with deep female friendships, I loved it as an introvert with a passion for solitude, I loved it as an adult transplant to Cambridge and Boston, I loved it as one who has experienced someone I love getting a serious illness.....I just loved it this book. Heart-wrenching for sure, but so clear-eyed and wonderful. Throughout, I thought again and again of this Rilke quote (which, to be honest, I could not remember was Rilke, but just heard vaguely echoing through my head): "Love consists in this, that two solitudes protect and touch and greet each other." With "Let's Take The Long Way" Caldwell lays bare the intimacy of her incredible relationship with her best friend and soulmate, vividly portraying the ways in which they broached, and pushed through, and protected each others solitude. This memoir is an incredible act of love, of bravery, and gratitude, and humility, and it is truly a gift to us all.
Does anyone have a favorite granola recipe? I've tried a few, and really like homemade granola more than the store-bought stuff, but I feel like there's room for improvement....open to any ideas.
I admit I was dubious about this because, modeling, who cares - but, my bad.
This essay
is awesome.